The HEASARC welcomes your participation in a
brief survey
to capture how users access and utilize HEASARC data, software, and services. The outcome(s) of this survey will be used to guide, prioritize, and plan our activities and development in the coming years. It contains 18 questions, generally takes just a few minutes to complete, and your answers will remain totally anonymous. We thank you in advance for your valuable feedback.
Typical Host Galaxies of BAT Detected Seyfert Galaxies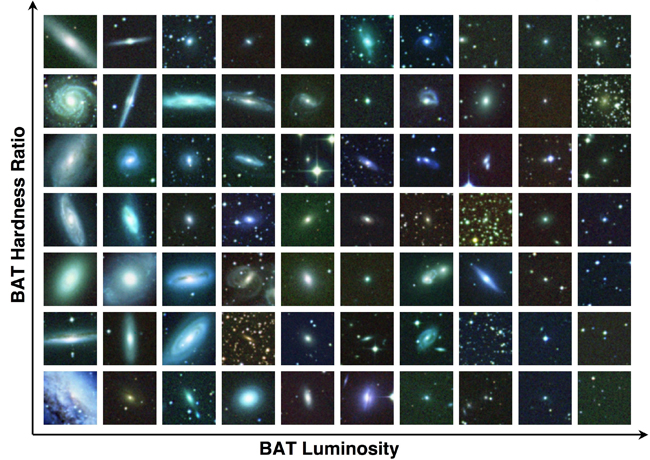 Typical host galaxies of BAT detected Seyfert galaxies. The individual images are taken from the Palomar Digital Sky Survey, and are 20 on a side. The BAT hardness-luminosity plane is divided into 70 bins, and a BAT source from that bin randomly selected to display.