The HEASARC welcomes your participation in a
brief survey
to capture how users access and utilize HEASARC data, software, and services. The outcome(s) of this survey will be used to guide, prioritize, and plan our activities and development in the coming years. It contains 18 questions, generally takes just a few minutes to complete, and your answers will remain totally anonymous. We thank you in advance for your valuable feedback.
Historical Record of Maximum Redshifts Observed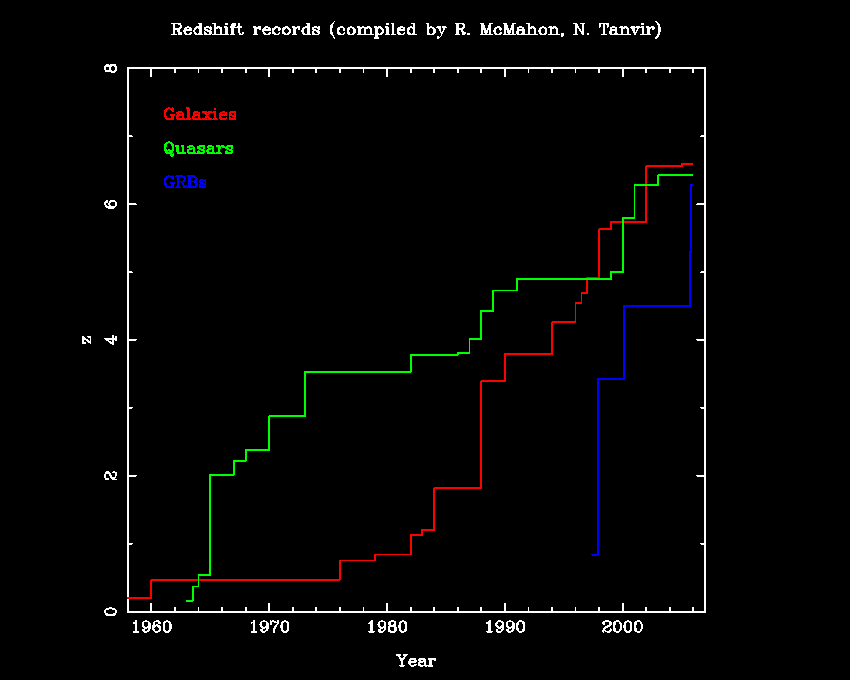 The historical record of redshift detections. The redshift of the most distant object detected in 3 categories is shown as a function of year. It is seen that gamma-ray bursts have only been found at high redshift in recent years, but are quickly becoming among the most distant objects known in the universe. Courtesy of N. Tanvir.